School Seminars
and Interviews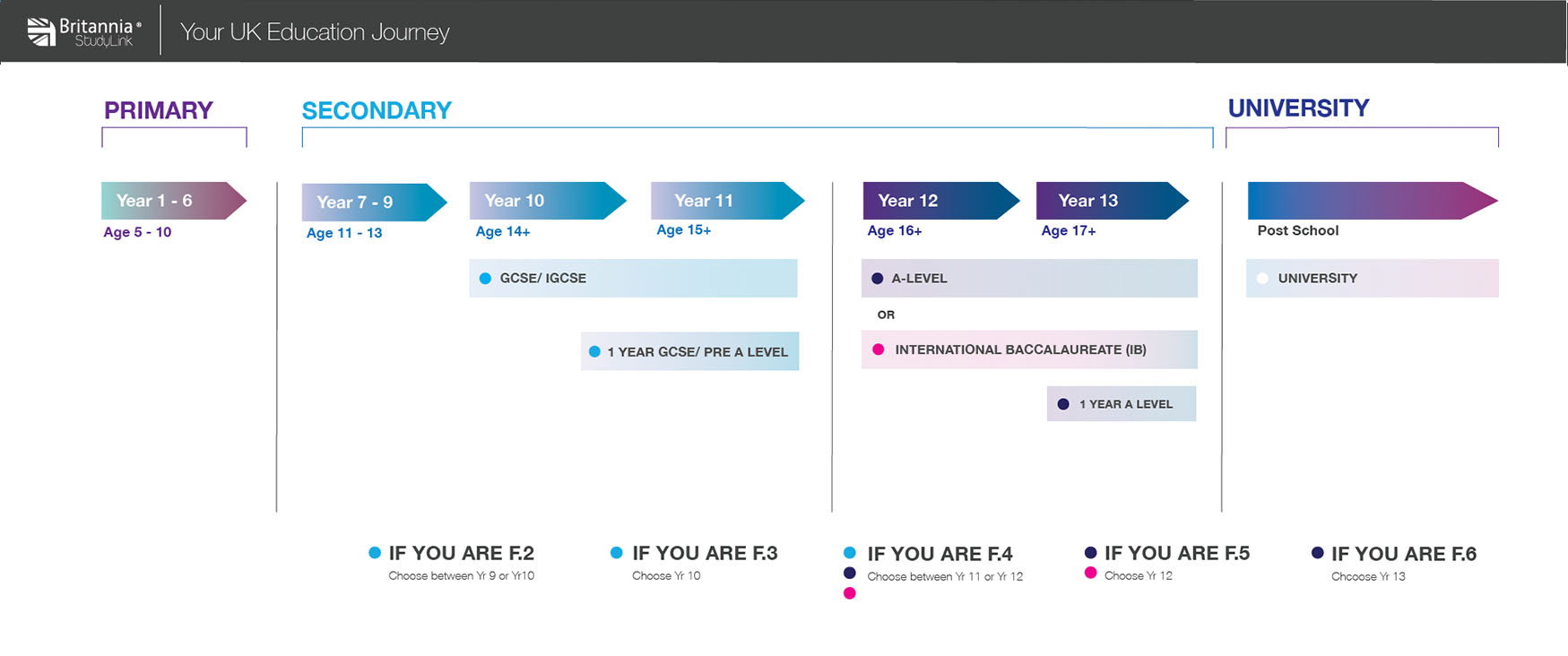 Most of the students in UK enter universities after completing A-Level. It is a two-year programme similar to the curriculum in Form 6 and 7 in Hong Kong's old education system. They can choose subjects according to their future study preferences as there is no restriction on the choices of liberal arts or science subjects. In general, students take 3 to 4 subjects and they are eligible to enter UK universities with qualifications in three subjects.
Some UK private colleges, sixth form colleges and international boarding schools provide A-Level programme with higher flexibility. It is designed for international students with better English language skills and academic performances to complete their studies in shorter period of time, i.e. three to five semesters. Students in one-year programme generally study 3 subjects while students in five-semester programme can study 3 to 4 subjects depending on their abilities.


Studying A-Level
Class: Year 12 and 13
Age: 16-18
Study path: Students should decide when to study abroad according to the age requirement and their academic results. Below are some normal practices:
- Skip a year and join Year 12 after Form 3
- Join Year 12 after Form 4
- Join Year 12 (for two-year programme) or Year 13 (for one-year programme) after Form 5
- Join one-year programme* or university foundation programme after DSE
* Some schools provide two-year programme for DSE graduates. For more information please contact our education consultants.
Common Subjects in A-Level
Art and Design

Biology

Business Studies

Chemistry

Chinese

Computing

Design & Technology

Drama & Theatre Studies

Economics

English Literature

EPQ

Film Studies

French

Further Mathematics

Geography

German

History

ICT

Mathematics

Media Studies

Music

PHysical Education

Physics

Politics

Psychology

RS (Philosophy & Ethics)

Russian

Sociology

Spanish
Apart from A-Level, students can also enter university through other programmes such as IB, BTEC and Cambridge Pre-U.