School Seminars
and Interviews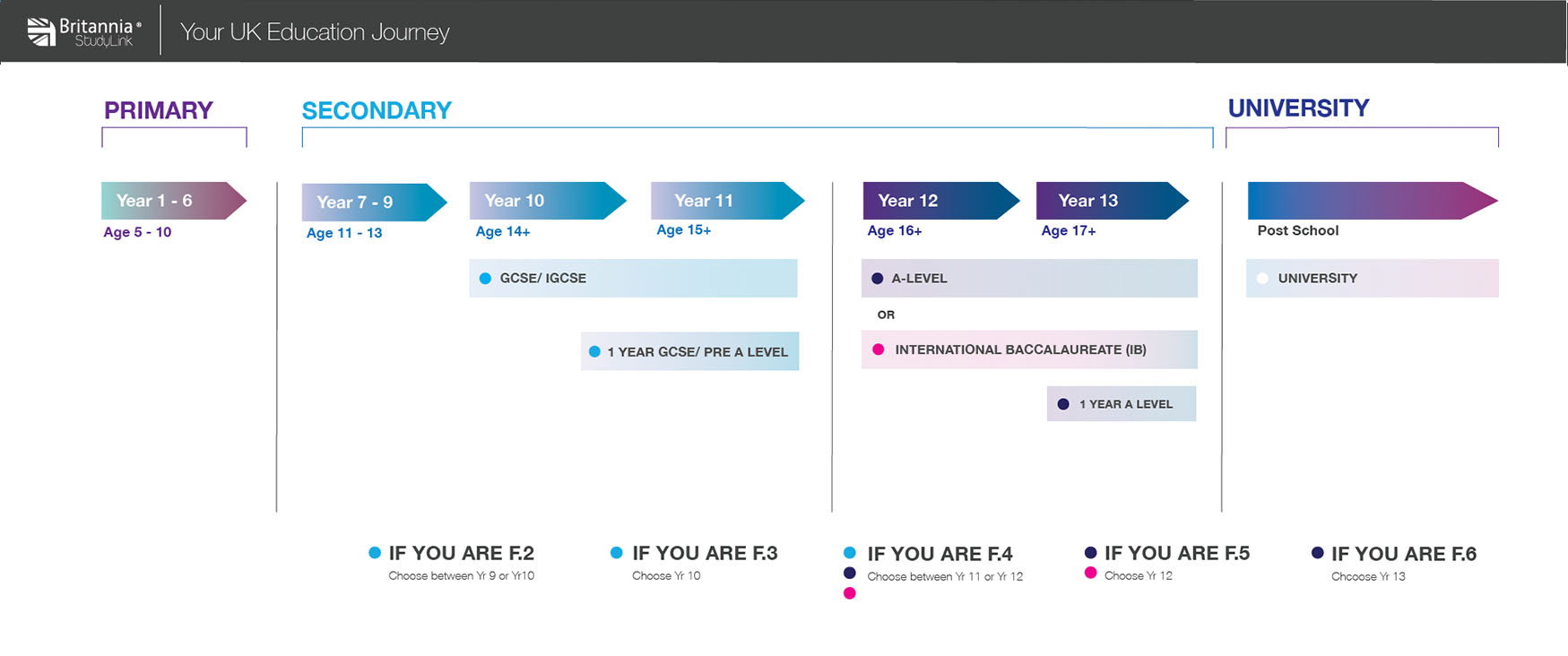 International Baccalaureate Diploma Programme (IB)
International Baccalaureate (IB) is a curriculum recognised globally by international universities. The two-year IB Diploma programme is another option besides A-Level. Some international and private schools in Hong Kong also adapt this curriculum.
Compare to A-Level, IB provides more extensive knowledge. Apart from studying major subjects from six categories, students must complete other compulsory courses such as Extended Essay. In addition to the knowledge provided in textbooks, this programme aim to equip students with better writing skills, logical thinking and time management.
Studying IB
Class: Year 12 and 13
Age: 16-18
Study path: Students should decide when to study abroad according to the age requirement and their academic results. Below are three normal practices:
- Join Year 11 (Pre-IB Programme) after Form 3
- Skip a year and join Year 12 (IB) after Form 3
- Join Year 12 (IB) after Form 4
- Join Year 12 (IB) after Form 5
Subject Selection

Compulsory courses
Extended Essay - EE

Theory of Knowledge - ToK

Creativity, activity and Service - CAS
Selective courses
Students must choose one subject from each of the six categories. Every subjects have higher level (HL) and standard level (SL). Students must choose a minimum of three subjects at higher level. The highest score is 7 in each subject.
Studies in language and literature

Language acquisition

Individuals and Societies
Economics, Geography, Psychology, Global politics etc.

Sciences

Biology, Physics, Chemistry and Computer Science etc.

Mathematics

The Arts or Electives*

Visual arts、Dance, Music, Film etc.
*Students may opt to study an additional sciences, individuals and societies, or languages subject, instead of a subject in the arts.