School Seminars
and Interviews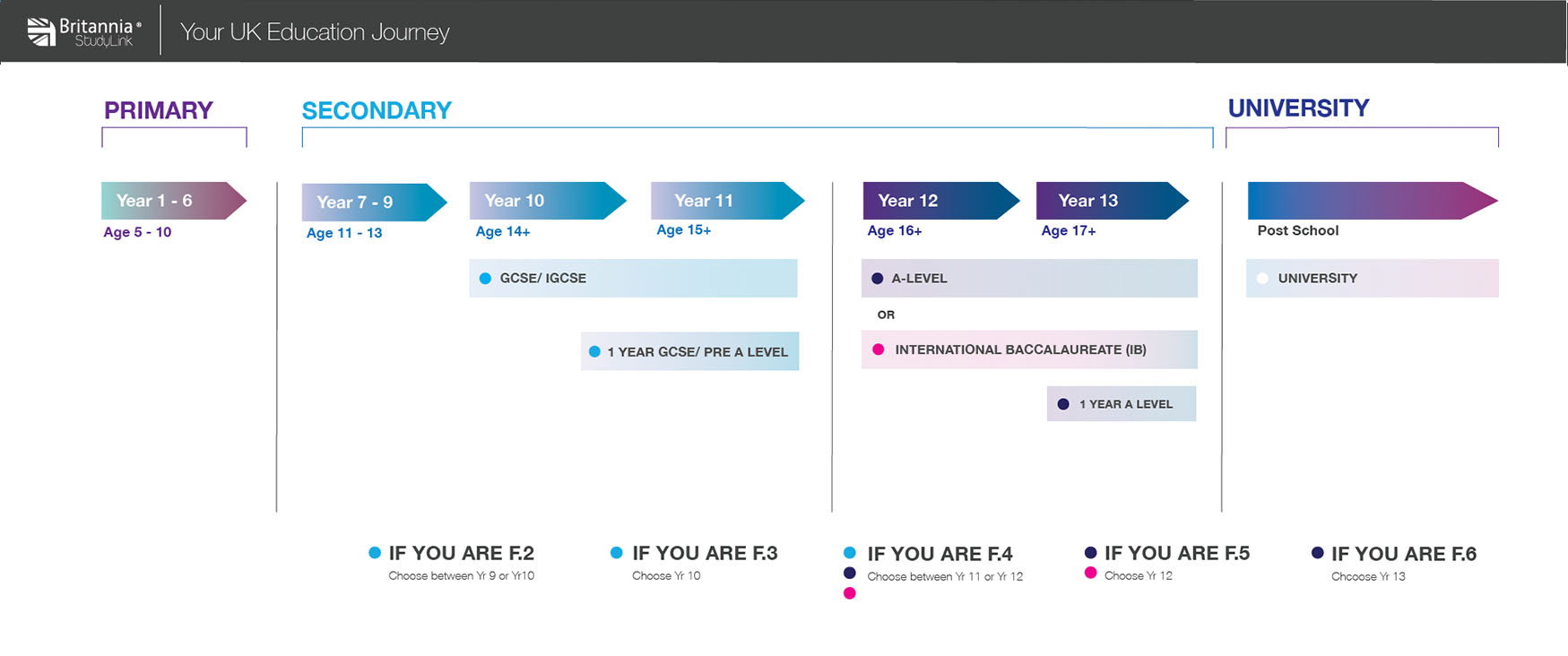 General Certificate of Secondary Education (GCSE)
GCSE is a two-year programme. Students study GCSE in Year 10 to 11 to prepare for the exam, which is similar Form 4 and 5 students studying for HKCEE in the old education system in Hong Kong. Students whose results have 5Cs or above are eligible for taking A-Level. With the certificate, they can also apply for foundation programmes in the UK.
Many overseas students see Year 10 as the beginning of their overseas study, without considering their needs to adapt the new environment and education system while trying hard to meet the requirement of the first year programme. This may causes negative influence on their academic results. Instead, if students start in Year 9, they can spend a year to adapt the environment and at the same time improving their language skills, which help them to perform better throughout the programme.
Studying GCSE
Class: Year 10 and 11
Age: 14-16
Study path: Students should decide when to study abroad according to the age requirement and their academic results. Below are three normal practices:
- Skip a year and join Year 10 after Form 2
- Join Year 10 after Form 3
- Join Year 10 (for two-year GCSE) or Year 11 (for one-year Fast Track GCSE) after Form 4
Selection of Subjects:
There are no restriction on the subjects choices of liberal arts, science or business. The minimum requirement is 5 subjects, but generally student study 7 to 10.
Compulsory Subjects:
EFL (English as a Foreign Language)

Mathematics

Science : (Double / Triple Science )

Biology

Chemistry

Physics
Common Electives:
Art and Design

Business Studies

Chinese

Dance

Design & Technology

Drama

Economics

English

English Literature

Food Technology

French

Geography

German

History

Home Economics

ICT

Italian

Music

Photography

Psychology

Sociology

Spanish

Textiles