School Seminars
and Interviews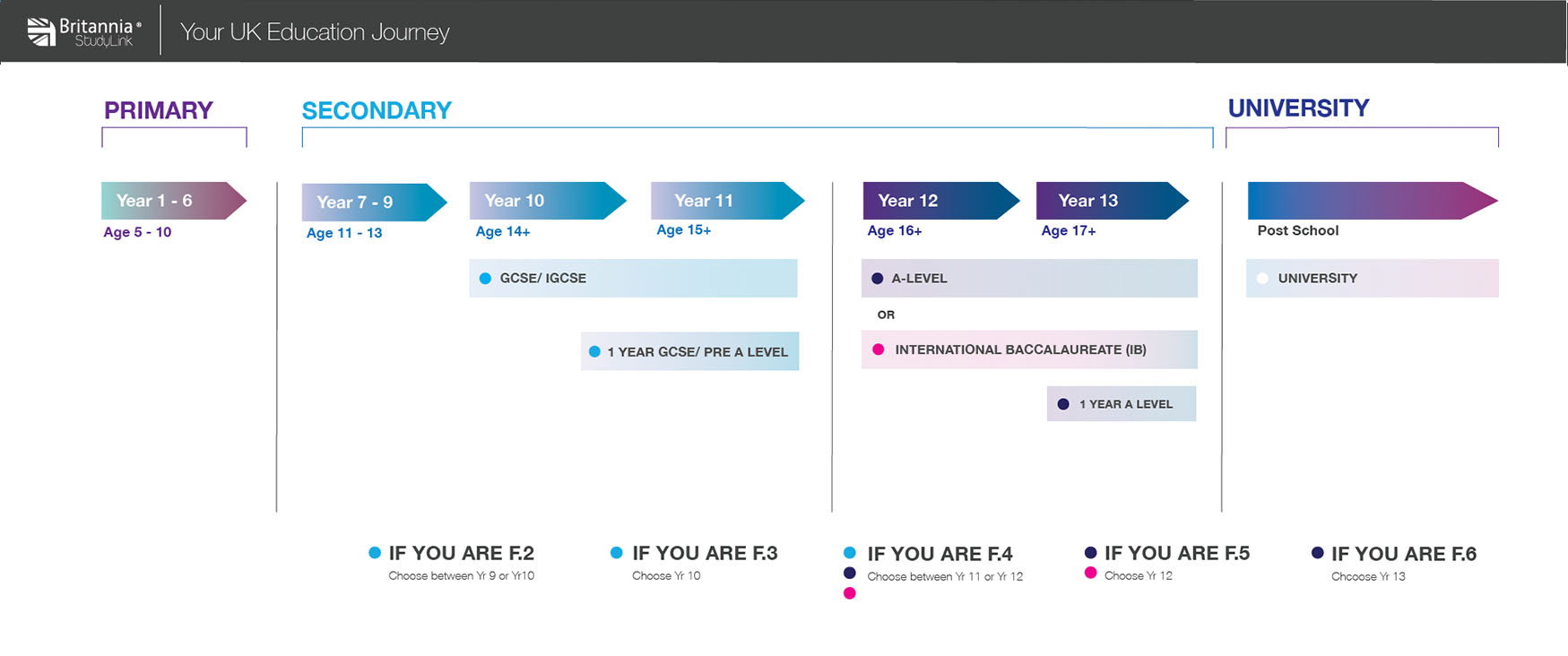 Preparatory School (Year 1 to Year 8)
Preparatory School (or Prep School) provide education for students in Year 1 to 8, which is equivalent to Primary 1 to 6 and Form 1 to 2 of secondary schools in Hong Kong. Schools recruit students at age of 5 to 13. Students usually enter boarding school at the age of 7.
The teaching objective of preparatory school is not only to build up a good foundation of knowledge but also hope to create a diverse and relaxing environment for students to learn at their young age. Therefore, in addition to the core subjects such as English, Mathematics and Foreign Language, many schools also provide subjects such as Science, Design and Home Economics, which are less common in Hong Kong local primary schools.
After completing Year 8, the school teachers will introduces possible senior schools for students based on their academic results and potential. Many preparatory schools are "through-train" schools or strong affiliate network, favoured many students who aim for entering top boarding schools.
Application notes:
Apart from academic results, schools also consider students' performances on areas such as music, sports and extracurricular activities when screening the applications. Some top schools, such as Cheltenham College, even invite applicants to stay overnight in order to understand fully their characters, strengths and weaknesses.